It started when I made the decision to go to University to study History. Why? Two reasons – I loved history and I had an inspiring teacher. I remember someone saying do what you love and it will be the right thing to do.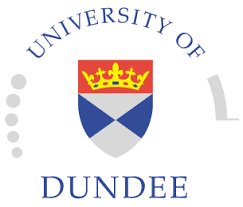 As a cautious, shy lass from Forfar it was bold to move 15 miles to share a room with a complete stranger and start a University degree. That stranger turns out to be my mucker for life Hayley Smith and we have been best friends since. Who would have thought the decision to go to University would lead to so many exciting friendships and opportunities.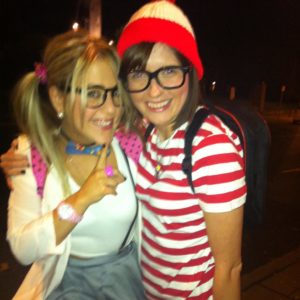 While at Uni enjoyed the typical party lifestyle but my mantra was always 'work hard, play hard'. I put a lot of effort into my uni work and showed similar commitment to the Student Union! My studies heightened my interest in history – in particular the way leaders galvanised countries and made decisions.
It's only with hindsight that I see how my history journey has influenced my personal journey in supporting people to develop their leadership skills. It's at this point one of my favourite quotes comes to mind:
'You cannot connect the dots looking forward; you can only connect them looking backwards. So you have to trust that the dots will somehow connect in your future. You have to trust in something – your gut, destiny, life, karma, whatever. This approach has never let me down and it has made all the difference in my life.'    STEVE JOBS
Because it was at Uni that I started my journey of self development in my Career Planning class. A degree in History was met by, 'Do you plan to be a history teacher?' at which my canned response was 'Umm I don't think so but you never know.' One day we were asked to fill out an evaluator about our personality. This was my first introduction to Insights.
Travelling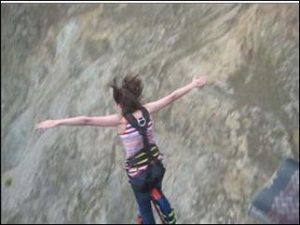 Rather than take the predictable 'teacher training' route, I decided I wanted to see the World. Travelling through South America, NZ, Australia and Asia was the trip of a lifetime. I am in awe of some of the things I did from bungee jumping, sky diving, visiting the most southerly tip in the world and so much more in between.
These 10 months cemented how important my friends and family are to me. The experience was bittersweet, mixed with amazing experiences and a hankering to be back home with everyone.

When returning back from travelling it was time to face the inevitable and join the real world of work! I searched for a few weeks until I saw the job at Insights in the Client Support team. I remember thinking it may not have been the job of my dreams but it was the company I wanted to work for, based on my brief experience with them at Uni. My profile had a profound effect on me and I felt it would be a great company to work for.
I worked my way up in the Client Support Team quickly to get a variety of experience. I loved the buzz of helping others and gaining positive feedback for a job well done. The next stage of my Insights journey saw me take the role as Client Support Resource Coordinator.
Career Progression
I put so much effort into the interview for the position and I was delighted to get it. This role gave me a real insight into the management of a team. This experience paved the way for the leadership work I have designed for my customers. I'm passionate about helping people. Especially those who are promoted from within companies. I want to help them be equipped with the leadership skills they require to succeed. I also started to witness the power of coaching. It was something I did with the team and also with customers.
Working for a learning and development company meant I was constantly taking opportunities to develop myself. It was in a development workshop that I realised that the time had come to think about starting my own business and leaving insights.
When I look back on it now it was bold move, but my gut instinct was telling me to go for it. I spoke to my manager Louise and we discussed my plans. Her support gave me the confidence to make the move.
Brightside was born

Planning began and one night while sitting in the pub with 'Bruno'. He was helping me solve one of the big questions – what to call my company. He threw loads of questions at me and asked about my favourite song. Mr Brightside is my favourite tune of all time. It was perfect. It reflects the type of impact and business I wanted to create.
The first few months of the business was a bit crazy. I was starting to win some business but personally a huge change happened. I split up with my husband. Although this was the most difficult period of my life, it has been a huge part in why the business has been successful.
If someone tells me I can't do something, then boy am I going to do my best to prove them wrong. I had many doubters at the beginning who told me it would be easier to get a job. But I remained resilient and made the right decision to keep going when times were tough.
I started the business with an event management focus but I soon knew that I would be changing direction and doing what I loved – working with companies to develop their people.
Changing direction
I created training and coaching programmes for some of the organisations I'd been working with in event management. Now I was focusing on coaching and training. I've worked on so many exciting projects and forged some brilliant partnerships. I continue to work closely with Insights to support clients with Insights Discovery and share some of the magic that I experienced when I received my first profile.
Coaching in Canada
I'd been put in touch with Aileen, a fellow coach, and was introduced to the Destination Coach Programme. The problem, the next training was in Canada. It was around two weeks time, so I spoke to Aileen and I decided to make the journey to Canmore.
What happened in Canmore with Aileen, Gary and the great people that I met was magical.
What I learned was to be a great coach you need to understand yourself be able to be supportive of your clients without making judgement or being directional.
I forged amazing relationships and left feeling like I had found a place I would happily live one day! I wonder if it was the sense of family and familiarity in a room of complete strangers that did this – the connection we forged was amazing.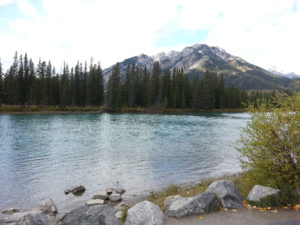 The Vision & Legacy. Making a difference.
So where to now, that is the question? I've gained clarity on the future and my vision. I've been thinking about my dream of opening a centre in Dundee which will support the growth of individuals and businesses. I have seen the first hand benefits that focusing on your emotional, mental, physical and spiritual well being can have.

I want to help people who want to develop. People who are feeling lost or just unsure where to turn. People that aren't sure of what the future holds. I'm still developing my thoughts on how I make this reality, but I wanted to be open about the plans for the future. Why, because as soon as I pen something it starts to become reality. I will be partnering with lots of people to make this happen.
The journey so far has been incredible. It has been tough and amazing rolled into one. No one knows what the future holds, but one thing I am clear on is wanting to continue to make a difference in my work.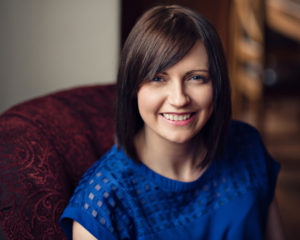 Karran Bonner, Founder of Brightside