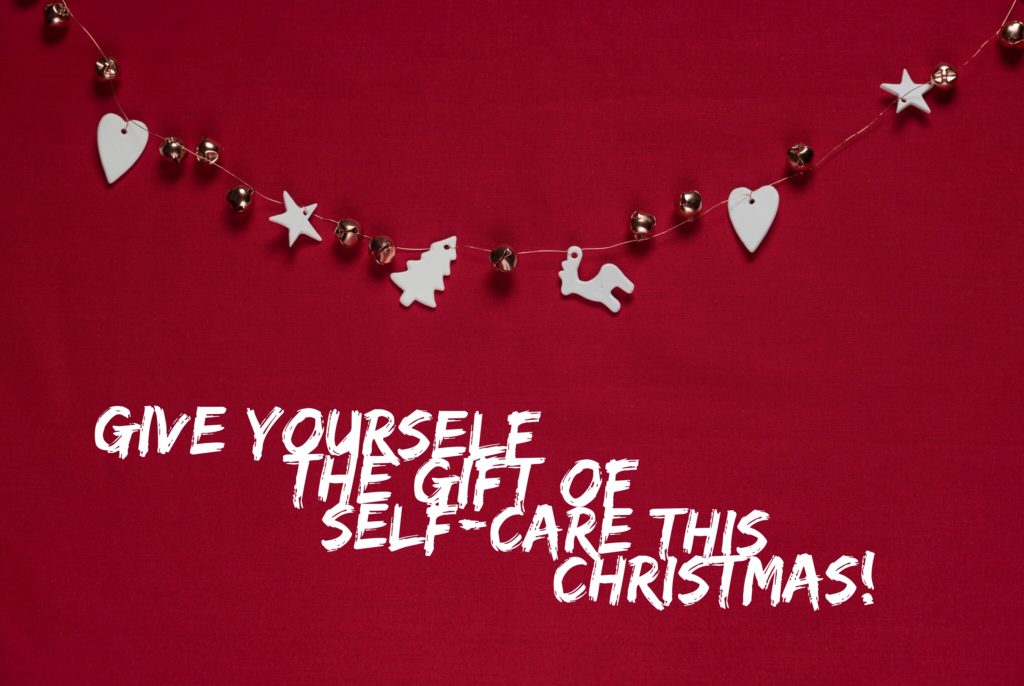 Christmas is a time of giving. We associate it with family, friends, sharing time together, exchanging gifts and for many there is a strong religious element too in the very origin of Christmas. What I reflect on this time of year, I realise (even more so than normal) how fortunate I am. Fortunate that I can spend time with my loved ones in a happy and healthy environment, for many this is not the case and a far from Happy Christmas awaits. So this year instead of going crazy sending cards far and wide I wanted to share a few ideas to help those who land on this page look after themselves. I am of the belief if we can look after ourselves we have a much better opportunity to help those we love. In a time where more people than ever suffer from Mental Health challenges, looking after yourself and keeping an eye out for those you care about is so important.
What's on in your community?
For some Christmas can be lonely and difficult. There are some great services available for those who are on their own this Christmas, local councils, noticeboards and facebook are a great place to start to find out what's on offer in your community. Whilst sometimes you may want to shut the door and forget it's happening, often you will feel better if you put yourself out there and enjoy the company of others even for an hour or two.
Get Outside – Exercise
This time of year lends itself perfectly to cosy nights in front of the fire, stuffing your face full of sweets! However, one of the best things you can do for your wellbeing this Christmas is to get outside. Rest assured I am not asking you to go for a run straight after your Christmas Dinner. If you can make the space to get some fresh air over the holidays you are on to a winner, take a stroll, exercise in whatever way you like and you are likely to stay healthier this Christmas. It's the time of year when food is served by the trolley load full so why not keep up or take up some good exercise habits through the festivities to bring about a bit of balance, increase the feel good endorphins and burn off a few of the Quality Streets!
Reflect & Meditation
This time of year can throw up lots of emotions – whether it's been your best year yet or the worst one on record there can be something cathartic about reflecting to enable you to then look ahead for the new year. I have listed below a few questions for those of you who would like a steer on where to start.
What are you proud of this year?
What went really well this year? Why?
What would have made this year even better?
What was really difficult that you may want to get support with in the New Year? Trauma and grief don't suddenly disappear, support is so vital to help you to find coping mechanisms and there are people who can help.
What positives can you take from this year into next?
If you could achieve only one thing next year, what would it be?
For any of you who know me I am a huge fan of meditation, this helps me to not only bring here and now presence to my day to day but it also enables reflection to make for a calmer approach to situations. If you fancy deepening your reflection and are up for some relaxation, why not try some guided meditations which are available for free. If you would like a list of my favourites get in touch: info@brightsideinspiration.com
Disconnect for a day
For those who like to spend some time in peace and quiet the increased social calendar can feel pretty tiring at times, so why not set aside a day to recharge your batteries, switch off your phone and facebook and do whatever you fancy! Don't get me wrong – I am personally mega excited to see family and friends, I just know that after a few busy days as an introvert I need to have some quiet time! Whether it be a long lie, running a bath, going for a walk, watching a movie, reading a book…whatever you choose…there's no need for any expectations or plans to be made on your disconnect day.
Say No To Something
Christmas is about catch ups, family and seeing those you haven't for a while, sometimes that can feel a little overwhelming. Sometimes you can't do it all, how many people do you know who have been ill in December? We push ourselves with parties, finishing work and running about doing all the pre-Christmas chores. Sometimes if we won't take the ownership and say NO our bodies will do it for us. Why not say NO to something or delay a catch up, you don't have to do EVERYTHING!
Treat yourself
Self-care isn't self-care without a good old fashioned treat now and again. For me a Reiki session to re-boot my energy, getting my nails done or a wee lunch with friends can be a great treat. You know what you enjoy doing…make space for that this Christmas, you deserve it.
By being kinder to yourself this Christmas you will be able to give far more to those around you! Take care and have the best time over the holiday.
Karran x