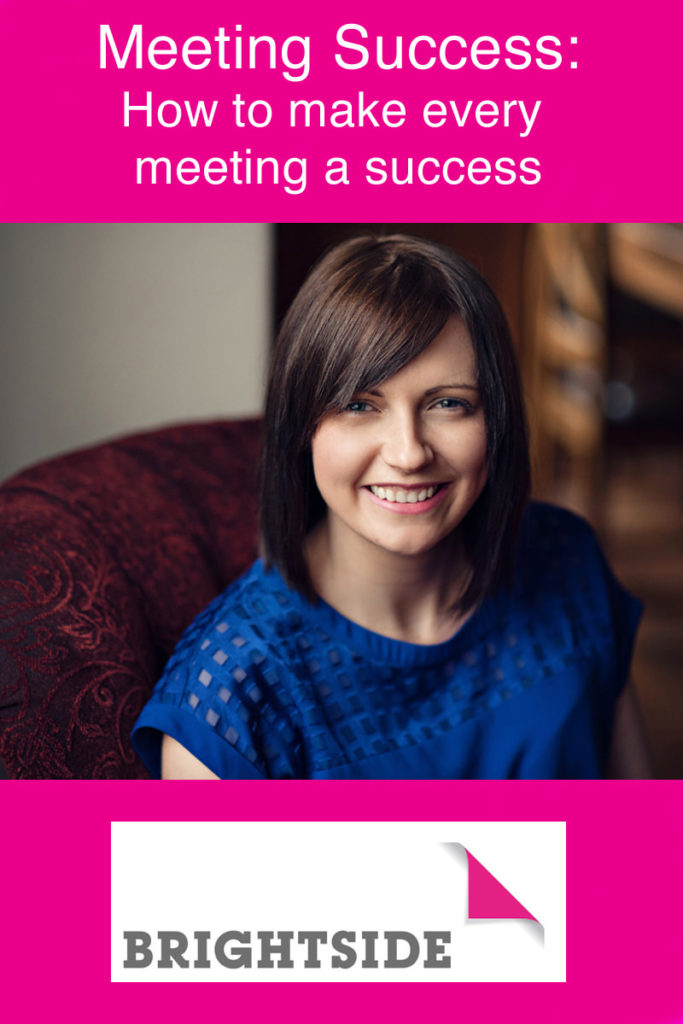 In today's blog we examine the crucial factors to making your meetings a success. Businesses waste hours on a daily basis when it comes to meetings, follow these simple steps and you will ensure you are maximising productivity in your business. 
So what is crucial to ensure your team leaves feeling the meeting was productive and successful?
 1. Invite the right people  
Meetings will often fail because, either, the wrong people are involved or the people who would be of real value to the topics have been left out. Taking time to carefully consider who you need at your meeting will ensure that you achieve the results and actions that you want. How many times have you accepted an invitation to a meeting and not really known what it was about? It is our responsibility to question if we are needed especially if we are unsure of the input we would be able to make. It may be that the organiser hasn't taken the time to consider the attendee list so take ownership of that and ensure you are needed. 
2. Clarity of Agenda & Timings 
Meetings that run smoothly do so, largely, because there is a prepared agenda that is worked through to ensure all areas of a specific topic are covered. Timings for each agenda are helpful to ensure that topics further down the list aren't rushed or missed out completely because you have been sidetracked on earlier topics. Most people like to know the agenda before the meeting itself, so where possible send out the schedule in advance so people can prepare their input accordingly. Allowing people who are more introverted to share their viewpoints in writing before the meeting can be very productive and means that these individuals will feel included and comfortable. Similarly, for those who prefer more free flow working and open dialogue, allow an open space for this on your agenda too. This approach means that different styles are being valued and ensure meeting success. 
3. Chairperson 
The chairperson should be the person who has called the meeting as they have seen a need for the meeting in the first place. The key credentials of a good chair include: time keeping, encouraging input in a non-intimidating way, focus on agenda, getting the team to actions & ownership of follow up and the next steps. The chair can be the difference between success and failure of a meeting so ensure this position is clear pre-meeting. 
4. Strategy for Follow Up & Actions 
Have you ever left a meeting feeling like two hours of your life was wasted discussing the same old topics? This is a recurring theme with many of our clients when we start working with them. This is due to a lack of follow up or creation of actions. Those who attend lots of meetings begin to feel overwhelmed by the number of actions to follow up. Instead, commit to taking half an hour after the meeting to engage with the people who need your help and act on them quickly. If you start as you mean to go on it will prevent a deluge and the feeling of overwhelm. This takes diary discipline and not booking back to back meetings. It is a strategy I have adopted over the past year and has been really productive. 
These are a few of the key areas that we work on with clients when we are discussing their approach to meetings and how to improve productivity in meetings. If you have a specific meeting request please get in touch at: info@brightisideinspiration.com We'd love to hear from you!